On Saturday, September 9th, the ICEC staff took part in a half-day professional development conducted by Dr. Myriam Met, the internationally acclaimed leader in the field of second language acquisition and standards-based instruction.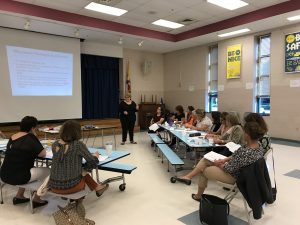 The combination of brain research supported theory and hands-on practice workshop aimed to model how language skills are acquired through meaningful tasks. The participants were able to identify that Generating interest through meaningful tasks is paramount to active listening and thus learning.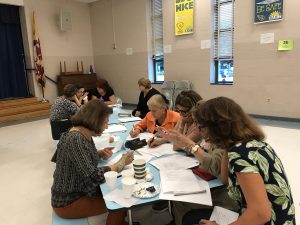 Dr. Met used gradual release of responsibility approach (I do, We do together, You do in small groups – guided practice-, and You do individually) to engage the participant in the process of learning and to help them apply what they have learned through small group tasks.